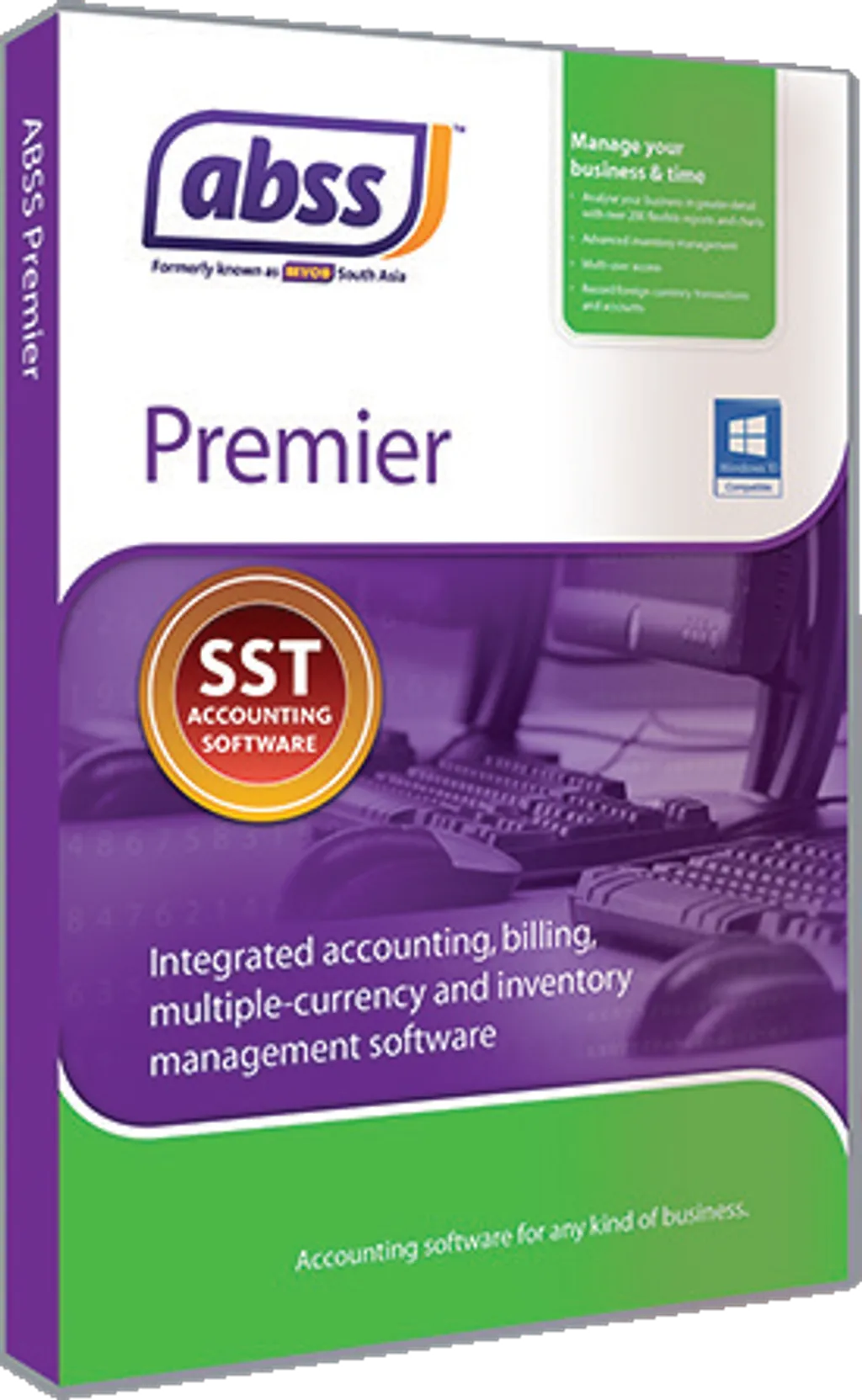 ABSS Premier is single and multi-user business management and accounting solution that has the following modules:
Accounts/General Ledger
Banking/Bank and Cash Book
Sales/Accounts Receivable
Time Billing - for professional firms that bill according to time
Purchase/Accounts Payable
Inventory/Stock Management
Contact Management
Record transactions, both sales and purchases in any foreign currency
Processes/Track any realized/unrealized exchange rate gains and losses.
You can put ABSS Premier on your network and have three or more of your staff working on the
accounts at the same time.
100BaseT Ethernet network that supports NetBEUI, NetBIOS or TCP/IP networking protocols.
Easily manage your inventory
Keep track of what you buy and sell, and how much you have on hand
Raise purchase orders and automatically back order inventory items
Manage customer price levels and volume discounts
Support for this product is provided by Deltatech Computer Systems & Solutions