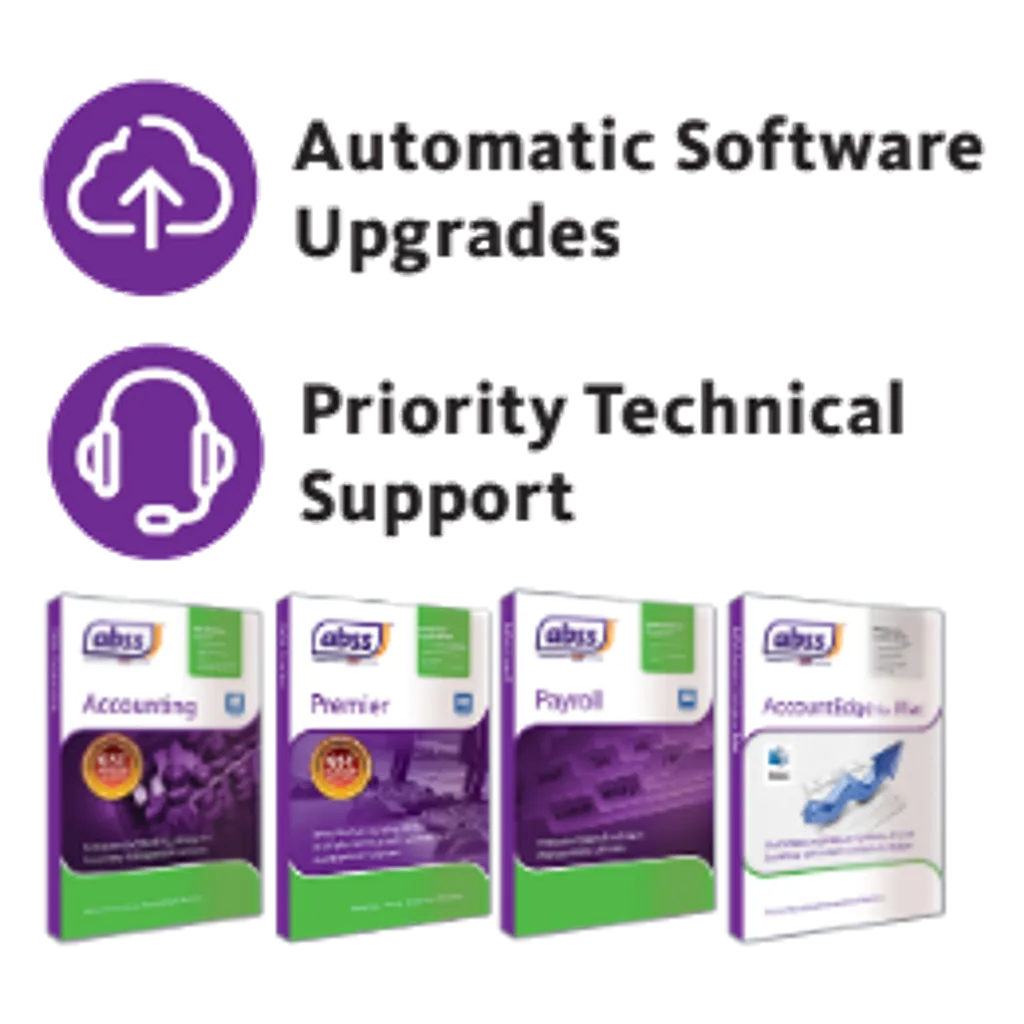 ABSS Premium Support Plan
ABSS Premium Support ensures that you have the latest and up-to-date version of your product, with the assurance of priority technical support.
Why upgrade?
Payroll
With Payroll, there can be changes in the way we calculate EPF, SOCSO and PCB. This year, 2018, saw the introduction of Employment Insurance Scheme (EIS), or Skim Insurans Pekerjaan (SIP).
View updates in the latest Payroll version
Accounting
The Goods & Services Tax (GST) or Cukai Barang dan Perkhidmatan (CBP), which came into effect in April 2015, is still a fairly new system of taxation. Customs have been fine tuning the process, and consequently, there will be changes to the way it is collected, reported and paid.
Your software would therefore need to be upgraded in the way payroll is computed, or GST is recorded and reported.
Premium Support
This is an annual subscription that entitles you to any and all new versions of your software that are released during your subscription period plus technical support.
You will have 2 channels of support to access:
ABSS
Access ABSS's technical support personnel via phone, fax & email anytime between 9.00 am to 5.30 pm, Mondays to Fridays (excluding public holidays)
Deltatech
If you purchase through Aquatone, you also have the option of getting support from Deltatech through phone and email 9:00 am to 6:00 pm, Mondays to Fridays, excluding public holidays.
In addition, subscribers of Premium Support Plan are also entitled to discounts on training and on-site support visits, as well as enjoy the following services free of charge:
Data file troubleshooting
Upgrade data file from old version to new version
Who is this plan for?
This plan is suited for new users as well as those who prefer to have access to support when needed.